Water Damage Restoration Services in Pagosa Springs, Colorado
Save the contents of your home from further damage by seeking help from experts in water damage restoration.
Regardless of the cause, water damage can ruin a property and its contents when not addressed as soon as possible. The longer the contents of your home are exposed to moisture, the more extensive the damage will be. Moisture from water damage does not only emit foul odors but also promotes the growth of mold and mildew that are harmful to your health. For this reason, it would be best to call experts like Kelly's Dry Cleaners, who can provide water and flood damage restoration services in Pagosa Springs, CO, to save your belongings.
Get the best Durango laundry services
At the most reasonable price! Kelly's Dry Cleaners is your best choice!
Our Water Damage Restoration Process
We at Kelly's Dry Cleaners perform the appropriate cleaning techniques for the contents of a water damaged home. Our water damage restoration process is as follows:
Why Choose Kelly's Dry Cleaners for Water Damage Restoration
Our highly-trained restoration specialists have unparalleled experience when it comes to water and flood damage restoration in Pagosa Springs, CO.
For delicate items, such as draperies and other fabrics, we handle them with the best care during our dry cleaning process. The same applies to the water-safe contents of your property. They will be cleaned with proper techniques.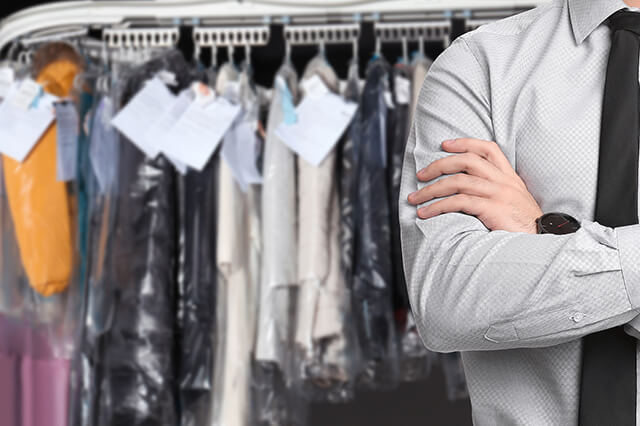 2. State-of-the-Art Equipment
When performing water damage restoration in Pagosa Springs, CO, we use state-of-the-art equipment to ensure the best results. Since water damage is associated with many infectious diseases, the best equipment and tools are needed to effectively get rid of bacteria, viruses, germs, and other contaminants.
Additionally, using the latest equipment allows us to provide the best and most proper care for every water-damaged item, leading to greater success at reinstating them back to their pre-damaged conditions.
The sooner you call for water damage restoration services in Pagosa Springs, CO, the easier it will be to save the contents of your home. When you contact us, expect that we will be at your doorstep sooner than expected. We understand the urgency of dealing with water damage, so it is our number one priority to provide a quick response to every client that needs help.
We understand the stress that water damage brings, and we want to help. With Kelly's Dry Cleaners working for you, it is guaranteed that the salvageable contents of your home will be reinstated to their pre-damage condition.
Seek Help from Restoration Specialists
We at Kelly's Dry Cleaners provide services for water damage restoration in Pagosa Springs, CO, to the best of our abilities. Choosing us will give you the assurance that your valued belongings are well taken care of during the restoration process. If you have any inquiries or questions about our services, feel free to contact us. Give us a call at 970-903-1642 or 505-564-3333.
Trust Your Finest Apparel to Kelly's
We take great pride in offering the most delicate care when cleaning your finest apparel, whether it be an exquisite wedding dress, custom leather jacket, silk shirts and even baseball caps – no shrinking or fading and your clothes will be oh-so-soft and fresh smelling.
Custom Services
At Kelly Cleaners, we make sure that any special request are taken seriously. Whether its adding additional starch to jeans or not using allergy triggering substances. We also offer delivery services of your cleaned goods for only $10 extra to any location.
Get the Care You Deserve
Every garment you bring to Kelly's receives personal care through our multi-step process. We inspect garments to ensure proper preparation for cleaning.
Professional care
Kelly's will give meticulous attention to the stain removal, cleaning and finishing of your goods. At your request, we will professionally press and package in an acid free box to ensure your gown is preserved for generations to come.